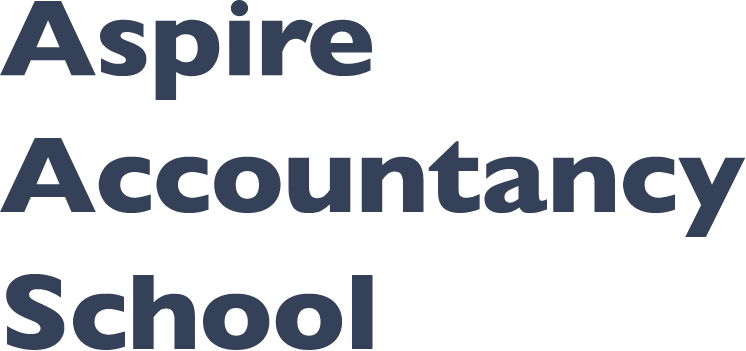 > Dedicated accountancy professionals
> Flexible study plans
> Classroom and remote study options
> Advice and guidance throughout your studies
> Short Book-keeping, AAT, CIMA, Sage, Sage Payroll and Excel courses
> Bespoke courses designed to employer needs
> AAT Exam Centre including for external students
> Dedicated accountancy professionals
> Flexible study plans
> Classroom based and remote delivery options
> Advice and guidance throughout your studies
> Support for employers to train your finance staff
> AAT Exam Centre
Cannot recommend Aspire Accountancy School enough: both Rowanne and Sarah are excellent and patient teachers, able to explain the most complex of accounting information at the level and in the manner each student requires. They are down to earth, knowledgeable, and endlessly supportive of their students, as well as being professional, generous, and always available for consultation and support. You will love studying with them.
Laura Lee: City & Guilds and current AAT Level 3 student


We are based at:
Independence House, Millfield Lane,
Nether Poppleton, YORK YO26 6PH
Courses starting in 2023 and early 2024:
> Short Fundamentals of Book-keeping & Accounts evening course on Mondays from 5-8pm starting on 15th January 2024 for 4  weeks. This course allows progression to AAT 3
> AAT Level 2 Foundation Certificate in Book-keeping course on Tuesday evenings from 5-8pm starting on 20th February 2024. This course allows progression to AAT 3.
> AAT Level 3 starting 10th January 2024 - Business Awareness unit  1-4pm or 5-8pm
> AAT Level 3 starting on 24th January 2024 - Tax Processes for Business unit 9am until 12pm
> AAT Level 4 starting on 11th January 2024 - Cash and Financial Management unit 1-4pm
> AAT Level 4 starting 7th March 2024 - Drafting & Interpreting Financial Statements unit 9-12pm  or 5-8pm
> CIMA F1 paper on Mondays starting 15th January 2024 from 5.30pm - 8.30pm
> CIMA F2 paper on Tuesdays starting 16th January 2023 from 5.30pm - 8.30pm                  
> Coming up soon ...... Sage Payroll course 9am until 1pm February/March 2024. Places are limited. Register your interest.
> Contact us for information on any of our courses
> AAT Exam Centre weekday and Saturday sessions available. Enquire or book through exam bookings tab
> We are able to offer bespoke accountancy courses tailored to suit any organisation. Just email us with your requirement
> Well done to all our students who have recently passed their AAT and CIMA exams.
> You have achieved some amazing results.
> Congratulations to our recent CIMA student Phoebe Morgan who recently passed her  final CIMA Strategic Level case study exam.
> Celebrate your success, thoroughly deserved.
> Your hard work and determination is inspirational.
FOUNDATION BOOKKEEPING QUALIFICATION: LEVEL 2
A choice of short courses that give you a thorough understanding of basic double entry bookkeeping and accounting terminology.
AAT ACCOUNTING QUALIFICATIONS: LEVELS 2, 3 & 4
Industry and internationally recognised qualifications that demonstrate vocational competence in accountancy at Levels 2, 3 and 4.
CIMA PROFESSIONAL QUALIFICATION
The CIMA Professional Qualification is an industry leading, internationally recognised professional chartered accounting qualification.
SPREADSHEETS COURSES: BEGINNERS AND INTERMEDIATE
Excel is an essential management tool used by all organisations. Learn basic skills to enhance your career prospects and CV.
INTRODUCTION TO SAGE COURSES
All businesses and organisations use accounting packages so this is an essential skill for a career in bookkeeping and finance.
Gain experience in a payroll management computerised accounting package. Payroll has become a specialist skill within finance.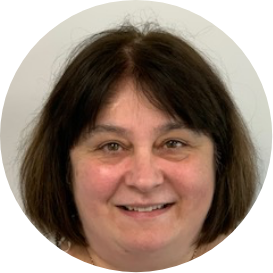 Rowanne Frankland has a background in the petrol industry. She is passionate about the role of management accounting in business planning and cost control. Keen to share that knowledge she has been teaching accountancy for a good 15 years now.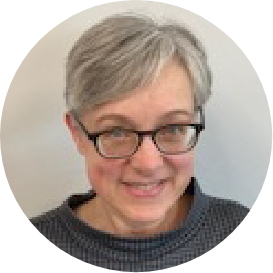 Sarah Rhodes started her career in accounting practice. She loves talking financial reporting, tax and audit! Like Rowanne she is passionate about training our future business leaders.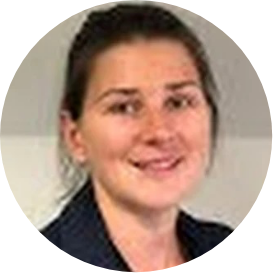 Nicky Braithwaite is a senior finance manager in the public sector. She studied AAT with us before going on to complete her CIMA Professional Qualification. She loves coaching students through the CIMA case study papers and is brilliant at it.